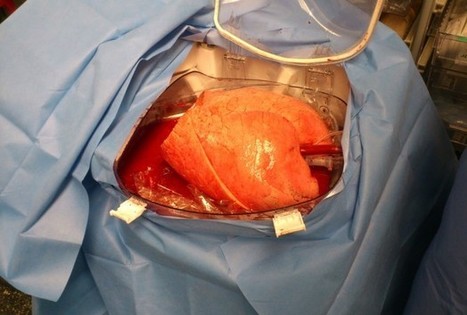 Reported via RedOrbit- Set Of Donor Lungs Preserved For 11 Hours Outside The Body.
The multidisciplinary transplant team at University Hospitals Leuven in Belgium successfully preserved a set of donor lungs for over eleven hours with the help of a machine, the. Organ Care Systems (OCS) device.
In this unusual case a combined liver and lung transplant procedure was required to deal with a patient with both acute liver failure and end stage lung disease. To facilitate the lung transplant being performed following the liver transplant procedure, the lungs required prolonged ex-vivo preservation via the OCS device.