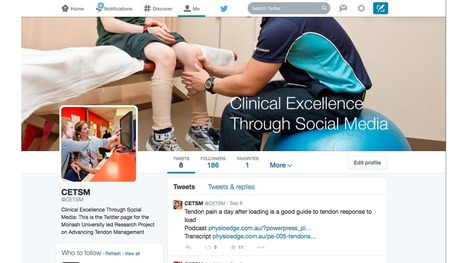 Background: Approximately 80% of research evidence relevant to clinical practice never reaches the clinicians delivering patient care. There are a number of reasons as to why this is the case.
However it may be possible to improve on this statistic via leveraging social media. This particular mixed methods study involved participants in a number of countries around the world and adds to the current knowledge on the effective use of social media for educational purposes. The research study involved the streaming of curated information to a group of healthcare professionals over a period of time with both pre-test and post-test surveys being undertaken.
For more information on this research as well as what the results were click on the banner headline.