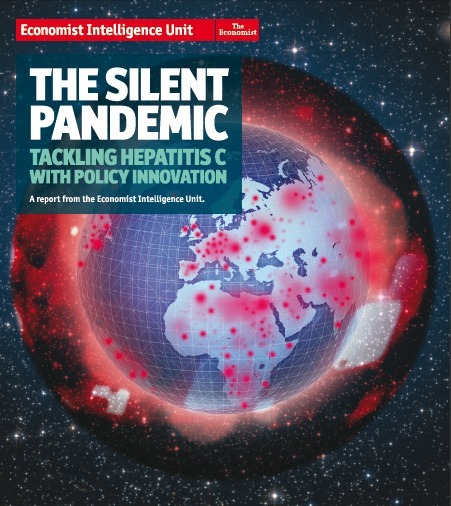 This report on Hepatitis C has been released via the Economist Intelligence Unit http://www.managementthinking.eiu.com and was sponsored by Janssen.
Via the link access can be gained not only to the full report-which can be downloaded- but also to a useful infographic as well as a short factual video.
Hepatitis C is a major cause of chronic liver disease globally(evident in the statistics in the report on the incidence per country). This is now creating challenges for both the identification as well as the appropriate management of individuals harbouring the virus. Some examples of innovative strategies that are in the process of being implemented in a number of countries are outlined.
With more comprehensive and effective anti-viral regimens now becoming available there are implications for the appropriate treatment of patients. Allowing for the fact that chronic liver disease from hepatitis C is currently the most common indication for liver transplantation in many countries, this report makes for interesting reading.