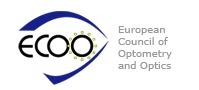 In general terms, optics is the science of vision and light. An optician is the person that assembles and dispenses eyeglasses or contact lenses to correct vision impairments, which are prescribed by ophthalmologists (a medical practitioner) and optometrists.
The optometry profession is defined by the World Council of Optometry (WCO) as follows:
"Optometry is a healthcare profession that is autonomous, educated, and regulated (licensed/registered), and optometrists are the primary healthcare practitioners of the eye and visual system who provide comprehensive eye and vision care, which includes refraction and dispensing, detection/diagnosis and management of disease in the eye, and the rehabilitation of conditions of the visual system."
Generally optometry has emerged from optics, as the education of opticians has expanded to include clinical subjects and as their scope of practice has been enlarged as a consequence. Some opticians have become optometrists.
Via
Antonio Calossi