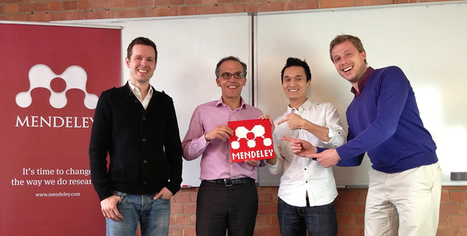 Think about it: researchers use Mendeley for its document and reference management, collaboration, analytics and networking tools. Elsevier not only publishes almost a fifth of the world's scientific, technical and medical (STM) content, we also have a successful track record with indexing content from multiple publishers on researchers' behalves through tools such as Scopus, Scirus and Reaxys.
For Elsevier, we can build upon strong foundations in search and discovery by adding capabilities in document and citation management and sharing. By offering integration between Mendeley, Scopus and ScienceDirect, we can make this combined platform the central workflow and collaboration site for authors. In addition, we will be able to provide greater access to a growing repository of user-generated content while building tools that will enable researchers to search this growing body of research more precisely.
By joining forces, we will be in an even better position to support the needs of researchers. Our resources will enable Mendeley to continue building on its platform, keeping it free for individuals while introducing new content and interoperability that will make it even more useful.
This partnership can have a huge positive impact on areas such as altmetrics, getting real-time information on hot articles across publishers based on Mendeley readership metrics, helping librarians assess their collections and rendering all publishers' content more discoverable.