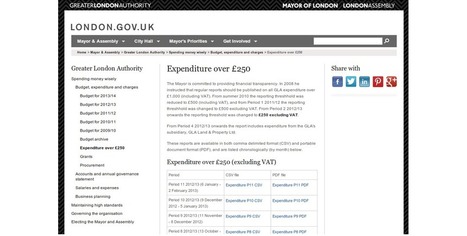 This article introduces the use of SQL for lightweight data analysis by walking through a small data investigation to answer the question: who were the top recipients of Greater London Authority spending in January 2013?
Along the way, it not only introduces SQL (and SQLite) but illustrates various other skills such as locating and cleaning data and how to load tabular data into a relational database.
Note: if you are intrigued by the question or the data wrangling do check out the OpenSpending project – the work described here was part of some recent work by OpenSpending community members at a recent Open Data Maker Night.