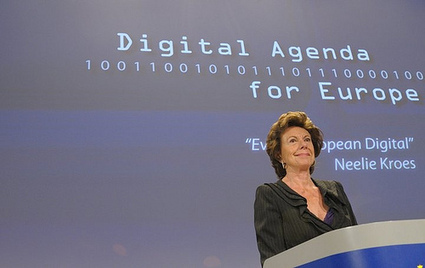 Neelie Kroes, Vice-President of the European Commission responsible for the Digital Agenda,gave a talk earlier this week renewing the EU's strong, principled support for open science.
Speaking at the launch of a new global Research Data Alliance, she said that we are entering a new "era of open science", which will be "good for citizens, good for scientists and good for society".
She explicitly highlighted the transformative potential of open access, open data, open software and open educational resources – mentioning the EU's policy requiring open access to all publications and data resulting from EU funded research.