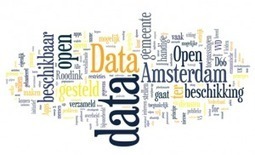 There's been a lot of buzz about open data over the past couple of years in Amsterdam. The city has put significant investment and energy into making data available and raising awareness–through sponsored app contests, hackathons, forums, and software development kits.
These efforts are great for stimulating discussion about open data, and some interesting apps have been created. But actually making money with open data is still experimental, and we have yet to see truly viable businesses and products come from it.
So to help bring the open data potential to the next level,Appsterdam is launching an initiative to work with three local start-ups to support them in making successful businesses using open data.