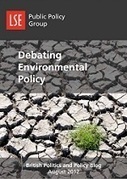 The reason academics are going to publishers and not just sticking their own books up online is that they get a range of benefits from the publisher, which include:

Reputational benefit – if you self-publish you're seen as a looney with a fragile ego, if a publisher puts your book out, you're an author. This matters in academia where the book sales won't amount to much more than in literature (where you can be the next 50 shades success and not give a damn about reputation because you have a massive yacht).
Copyediting – you really do need a professional to go through an 80,000 word book and do a proper job of copyediting
Layout, design – no, you can't use that clip art. Or comic sans.
Manufacture – making all those book things
Promotion – this is probably the biggest one. Getting books into libraries, promoted at conferences and reviewed in places is difficult. I have to say all my publishers have really relied on me to provide places for review, and even then I'm not sure they ever got them reviewed, so this service isn't as good as it should be. But library distribution is important.