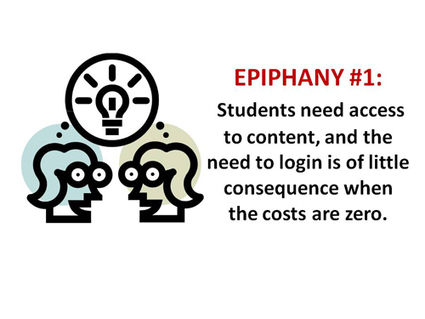 "Key Takeaways
- A need to reduce course material costs sparked a project fueled by two epiphanies: students need access to free content, even if it requires a login; and, when armed with information literacy research skills, students can find their own content.
- When students cull and curate a living textbook, their role changes from passive recipients of knowledge to active content experts and drivers of the pedagogy, creating a "read-write" classroom culture.
- The project succeeded in solving the textbook-cost dilemma and resulted in impressive gains in student satisfaction and engagement with learning.
- Open educational resources can become a library service center much like instruction, reference, and collection development, supporting faculty and students with digital content, corresponding creative pedagogies, and copyright compliance."