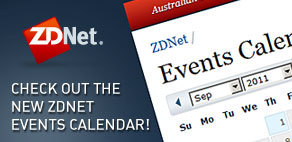 Summary: The ambitious online project is gearing up to offer new courses in the fall - but what did the trial teach us?
...
REVIEW: EMC, VMware swapping execs
Topic: Emerging Tech
Follow via:RSSEmail Alert
What did the MITx experiment teach us?
Summary: The ambitious online project is gearing up to offer new courses in the fall - but what did the trial teach us?
By Charlie Osborne for iGeneration |July 16, 2012 -- Updated 11:17 GMT (04:17 PDT)
1Comment
1 Vote
inShare
more +
MITx, the brainchild of the Massachusetts Institute of Technology (MIT), was announced last December. Now the platform, which offers MIT courses for free to a virtual community of learners around the world, is gearing up to expand its portfolio of free learning materials.
The first prototype course available on MITx, "Circuits and Electronics," also known as 6.002x, debuted in May. Following its launch, MIT and Harvard University announced a collaborative effort to develop edX, an organisation that will allow other academic institutions to take advantage of the MITx infrastructure and offer similar services.
Online courses, although open to debate about their effectiveness, have proven popular in the West -- inundated with mobile technology and often busy lifestyles. Those with prior commitments, such as families or full-time positions can find it difficult to squeeze in courses and qualifications, and this is where online learning can prove particularly useful.
Platforms like MITx offer this kind of gateway. Whether subscribers are adults with a busy day or children that have needs better suited to home schooling, it's unlikely digital education is going to be passed to the sidelines anytime soon.
However, the concept is in its fledgling stage. On the brink of expanding their portfolio, MIT and Harvard have taken stock of just how successful the first course proved to be, and where improvements can be made.
Almost 155,000 people registered for 6.002x. Out of these subscribers, 23,000 tried the first problem exercises, 9,000 passed the midterm, and 7,157 passed the course as a whole.
When I first glanced over these numbers, I felt slight disappointment at such a high rate of 'drop-outs'. However, if you compare this to the numbers of students who may opt for the course on a physical campus, it may not be such a bad result after all. As Anant Agarwal pointed out, "If you look at the number in absolute terms, it's as many students as might take the course in 40 years at MIT."
Furthermore, that is 7,157 people who passed the course and now have an enhanced knowledge of electronics -- something that is needed desperately across the globe. That may not make much of a dent in the science, technology, engineering and math (STEM) worker shortage, but it's certainly a start.
Remember, this was just one course, and one prototype. Agarwal also believes that rates of completion will increase once more courses are on offer, saying:
"In some sense, this course popped up out of nowhere. It requires a background in physics, a background in calculus, a background in differential equations. Over time, edX will have courses on each of those three prerequisites, and we can point students to those courses if they don't have the background."
Once 'foundation' courses are available, I tend to agree. The first of its kind, but with no 'core' knowledge training available, once it expands, it is likely that rates will increase. Quality concerns have plagued online course providers since they first came into existence, but MIT and Harvard have stated that no watering-down of the assignments will take place.
Online students may groan at this, but when you consider this in relation to online learning as a whole, making these kinds of decisions can ultimately benefit distance-based courses. If MITx proves successful, then other providers will be able to marry the same quality of online courses to physical ones -- and potentially this could improve the reputation of distance-based learning.