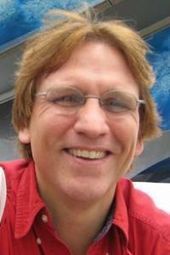 Erfahrungsbericht eines Open Courses auf Blackboard - interessante kritische Kommentare um Kursdesign in den Kommentaren :-) (Auszug siehe unten!)
http://events.blackboard.com/open?elqCampaignId=1605
...
Aus dem Interviews:
Q. What's it like so far? Briefly describe what a typical "day" of online teaching is like.
A. Oh, my, where to begin? The MOOC we are doing is a professional-development course. It is more like a summer workshop experience for college instructors than an introductory course on computer science or engineering that you might hear about from Stanford or MITx. Hence, the course expectations as well as the forms of assessment, interaction, and communication may be different in our MOOC from the others you have heard about. Since I am conducting a synchronous Webinar session each Wednesday in May for a couple of hours, there is much to prepare. Building an interactive two-hour session for hundreds of people located remotely around Planet Earth is not particularly easy (truth be told, it is now 6 a.m., and I have yet to go to bed tonight, as I have been preparing for the final synchronous session of our MOOC later today).
Q. What needs to happen for you to consider the course a success?
A. We hope to see participant enthusiasm as well as interactivity, dialogue, and responsiveness. We want to see new groups form and make connections and share their respective innovative course plans. Each week a number of people from our MOOC have shared exciting and insightful ways of using some of the frameworks and activities mentioned in the MOOC.
...
aus den Kommentzaren:
...
"... To me, it did not feel like a workshop at all. Professor Bonk's role in the course was to make the weekly broadcast and to give PDFs of book chapters to the Blackboard people to put online. As a result, it did not really feel much like a course at all, much less a workshop. It felt like a weekly TV show with a poorly designed discussion board attached to the show where people at random and in a not very productive way commented on the contents of the show. I was very disappointed by this MOOC, but I chalk it up to the fact that it was being run by people from Blackboard Course Sites who seemed to have no real learning plan in mind (watch-read-post, rinse and repeat four times to get, ooooh, a badge); Professor Bonk was there to provide content but not really to guide the learning in any meaningful way. "