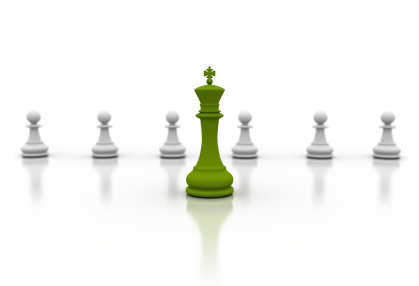 Politically motivated politicians continue denying man-made climate change and it's devastating harm.
They reject the need for alternative energy sources that could stem the impact of greenhouse gas emissions.
They gasp when hearing the word "sustainability."
They block efforts to deal with these or other significant challenges. Nevertheless, many businesses and even the military are seeking solutions to these threats to our economy, way of life, and our national security.
But creating successful, sustainable practices and policies, and the long-term vision they require is complex.
The above challenges are interwoven with vested interests of those seeking deregulation or new tax laws that enables continued profit for themselves, at the expense of the larger society.
Investment in infrastructure or human capital is ignored...
In this post, Douglas LaBier, Ph.D., Business psychologist and psychotherapist; Director, Center for Progressive Development,
describes what a green leadership mindset consists of.
.
.
.
➲ Business and Military Organizations Embrace Reality...
.
.
➲ What Is A Green Business Mentality?
.
... Its foundation is a personal, internal mindset, one that leads to development and innovation, long-term vision and sustainable practices within the organization itself.
And, that practices social responsibility towards stakeholders and the larger society.
Its core is internal reflection and self-knowledge, which strengthens awareness of interconnection, increases mastery of stress, and stimulates broad perspectives for understanding problems and unpredictable challenges. Some elements include:
♣ Self-examination and self-reflection regarding values and leadership behavior...
♣ Building empathy and compassion...
♣ Working with changing social attitudes and workers' needs....
!! Part 2 describes what it looks like in practice, and how leaders can learn to build it.
Post ImagE: http://bit.ly/1fECn8p
Via
Mhd.Shadi Khudr