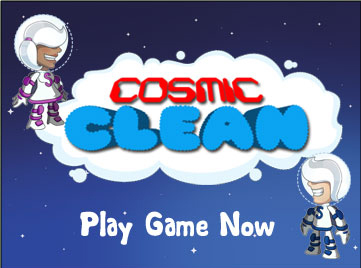 5 - 4 - 3 - 2 - 1 - it's lift off time! And it's clean off
time too, in this cracking cosmic caper. So stick on
your space suit, head for the stars, and see
how many aliens' teeth you can help Sonic Simon and Sonic Sophie make super-spotless.