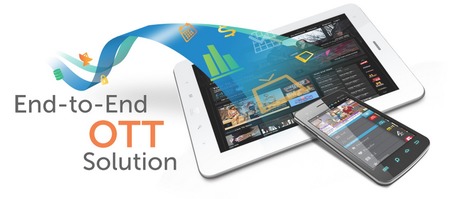 "OTTILUS OTT TV solution is an end to end, enterprise class system that seamlessly integrates with your broadcast operations - leveraging your existing workflows and systems to maximize your resources and minimize delivery time.
The Easiest Way to Deliver Your Content Everywhere:
OTTilus provides end-to-end over-the-top (OTT) video solutions for broadcasters, platform operators, and new media ventures. The OTTilus Online Video Platform (OVP) seamlessly integrates with broadcast operations, enabling businesses to manage the delivery of online video services efficiently while maximizing revenue generation.
As a Pilat Media company, OTTilus has a unique understanding of media business operations, leveraging 15 years of expertise in deploying Pilat Media's award-winning broadcast management solutions. The OTTilus OVP is a true business-class, end-to-end OTT solution designed to expand broadcasters' and TV operators' multi-platform product offerings while leveraging existing workflows and systems.
As an on-premise installation or a cloud-based solution, OTTilus is quick and easy to deploy, transforming the economics of service delivery and making linear and on-demand content readily available on any screen.
More info: http://ottilus.com "