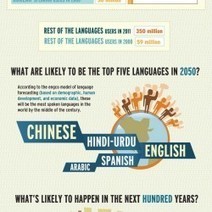 There are roughly 7,000 languages currently spoken around the planet today. As the world continues to become more interconnected, due in large part to the ever-increasing use of the internet, languageuse will undoubtedly evolve, as well. use will undoubtedly evolve, as well.
Learn Spanish in a proficient and personal way from a distance. Centro de Enseñanza de Español La Herradura has developed Online Spanish Courses, with which we have succeeded to keep the high quality teaching as we have done since 1996. Through virtual platform, and evaluation by our Spanish native teachers in Spain.
Learn individually and at your own pace, from any location in the world where there is access to internet.
More info: www.spanish-school-herradura.com/online-spanish
Or contact me: sonja@spanish-school-herradura.com