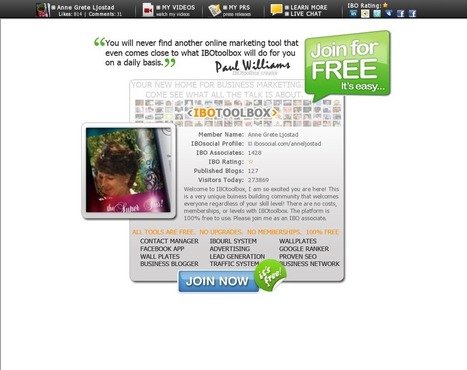 UPDATE: Feature Release
New feature called IBOassociator was added to the platform.
This new feature allows you to put the "widget" onto your own website or blog.
When someone visitor your website, it sees if they are an IBOtoolbox member. If so they can associate with you on the fly! If they are not a member, a link is provided for them to join!
This new tool is located under IBOtools; links and banners section.
This tool is also permanantly located on all IBOsocial profiles.
This also makes it very easy for fellow members to associate with you!
Have fun - PW http://www.ibourl.com/fvo