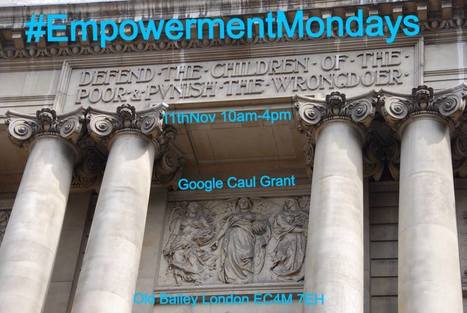 Empowerment Mondays The Weekly Protest 2014 will be supporting #F4J Paul Manning @ Westminster Magistrates Court - Monday 10th March 2014... JOIN US!
181 Marylebone Rd, Westminster, London NW1 5BR
#WakeUpBritain #EnoughIsEnough #NoJusticeNoPeace
We urge EVERYONE to take DIRECT ACTION in 2014 and organise LOCAL 'Empowerment Days' in your area... Make 2014 the start of Empowering Your future. Encourage Family & Friends to participate in the Creation of 'Golden' foundations for Generations to come. A 'portal' of Peace has been Created by the Planetary positions which will aid Us!
So from today focus Your Spiritual attention on the 'intention' of Victory. Visualise Our success not their defeat. Mind Creates matter, what we think, say and do manifests. If you didn't know this check out the '7 Cosmic Laws' - Time to learn Meditation and Empower Yourself.
So come on... BE GREATFUL BE POWERFUL!!! The Children are the ONLY future the Human race has! ♥
The 7 Cosmic Laws - Empowerment Knowledge for 2014...
https://www.facebook.com/notes/believe-in-you/the-7-cosmic-laws-empowerment-knowledge-for-2014/662200033832540
#EmpowermentMondays venues for 2014:
March:
10th March - Westminster Magistrates Paul Manning #F4J
17th March - Royal Courts of Justice
24th March - Royal Courts of Justice
31st March - Snaresbrook Crown Court