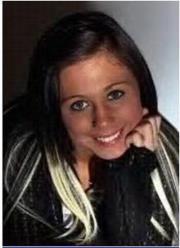 By MissingJessie Foster, MissingJessie Foster-two and Glendene GrantTuesday, 8 January 201317:30 until 18:30 in PST
http://www.blogtalkradio.com/missingandexploitedLINK
TO SHOW: http://www.blogtalkradio.com/missingandexploited/2013/01/09/the-disappearance-of-brittanee-marie-drexel ;
With special guest, Dawn Drexel, mother of missing Brittanee Marie Drexel.
If there are no answers in the next few months, we will be coming to the 4 year mark of Brittanee's disappearance in April.
17-year-old Brittanee Drexel is an endangered missing person, last seen April 25, 2009 in Myrtle Beach, SC. She was last seen wearing a white, black, teal and gray top with black shorts and white flip flops (see picture attached).
Britanee was born October 7, 1991 - she is a white female with brown hair with blonde highlights and blue eyes. Brittanee is 5'0" and weighs 103 pounds. Brittanee's ears and nose are pierced.
Join us tonight.
Official website: http://helpfindbrittaneedrexel.com/ ;
__________________________
CALL IN NUMBER: 714-333-3301
This show is made possible by the MISSING & EXPLOITED NETWORK PRODUCER and MOTHER of missing JESSIE FOSTER, GLENDENE GRANT, Founding Director of M.A.T.H. (Mothers Against Trafficking Humans).
Thank you for joining us on the Missing & Exploited BlogTalkRadio Network with Kathleen Moore & Candy Stevens, co-hosts of ANGELS ON AIR (Sundays from 7:30am to 8:30am Pacific Time Zone); Glendene Grant, host of ELEMENTS OF HUMAN TRAFFICKING (Tuesdays from 5:30pm to 6:30pm Pacific Time Zone); and Robert Lockwood & Patrick Wuebker, co-hosts of THE CHALLENGE FOR CHILDREN (Thursdays from 5:00pm to 6:00pm Pacific Time Zone).