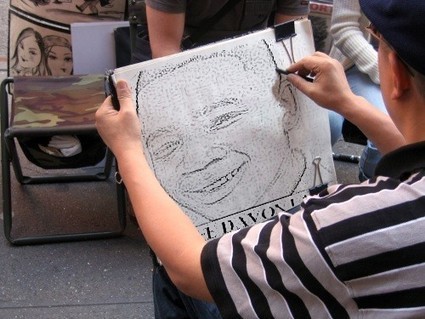 Davontae Sanford
State: Michigan
Background
The Detroit newspapers broke another evolving story of a juvenile who not only may have falsely confessed to a multiple murder, he pled guilty to the crimes and received a sentence of up to 90 years. Davontae Sanford was a developmentally disabled 14 year old boy when he was arrested and charged with the murders which took place in connection with the robbery of a drug house. After he pled guilty at age 16, Sanford's appellate attorney, Kim McGinnis, learned that another man had confessed to the crime. That man, Vincent Smothers, is a known hit man, who is wanted in connection with numerous other murders including the contract killing of the wife of a Detroit police officer. Although police are discounting his confession at the moment, the crime bears many of the signature traits of Smothers' killings, including the same weapons.
Sanford's confession, upon close inspection, is filled with errors, including a mistake about the kinds of guns that were used. Police released all of the other co-defendant's who Sanford had named for lack of evidence. The confession was obtained during early morning hour interrogation sessions with the boy conducted without a parent or guardian present. Here, the boy's initial interrogations were not recorded and the only portion that was recorded contained footage of a police officer going over a transcript of the earlier interrogation with Sanford.
Update: July 21, 2009
After ballistic testing, bullets found at the scene have been connected back to the known hitman, Vincent Smothers. The prosecutor is now forced to argue that this hitman hired a one-eyed, 14-year-old boy to help him, and then this boy then wandered up to policemen in his pajamas to report the crime.
Update: November 6, 2009
Davontae Sanford now has an alibi to further support how his claim that his confession and guilty plea to a quadruple murder. William Rice, a retired Detroit Police Commander and veteran of 25 years on the force testified on October 28 that Sanford was with him at a family member's house when the killings occurred.
Update: March 16, 2010
It is the theatre of the absurd in a Wayne County Courtroom. Davontae Sanford, a 14 year old mentally retarded boy when he confessed to killing four people in a drug house in Detroit, clearly did not commit the crime he confessed to and pled guilty to. The crime was later confessed to by Vincent Smothers, a notorious hitman, who has already confessed to killing at least 10 people in vivid detail. Smothers named his accomplice in some of these killings –Ernest Nemo Davis. Police have not arrested Davis and continue to argue that Smothers must have used Sanford, who is not only mentally retarded but is blind in one eye, as his accomplice. The case bears all of the markings of a Smothers' hit, right down to the ballistics evidence and the gangbusters style of the shooting, to the fact that many of Smothers' other hits were on the same block. As the article below indicates, the tide may be turning in Sanford's favor. For the second court date in a row, a Detroit policeman has taken the stand and called into question the veracity of the confession. At the last hearing, an officer provided an alibi for the boy and today, a second officer vouched for the reliability of Smothers' confessions and described the Sanford confession as "weak." Here's hoping that the judge does the right thing and vacates this conviction sooner rather than later so that the boy can spend the remaining years of his adolescence on the streets.
Update: April 26, 2010
Davontae Sanford is innocent. The mentally disabled teenager confessed to killing four people during a shoot-out at a drug house. One retired police officer has already stepped forward to find an alibi, and now a second police officer has raised questions about the police investigation (a move that could not have been popular among his peers). The reason we know that Sanford's confession is false: a serial contract killer Vincent Crothers has confessed to the crime and provided accurate details that only the true perpetrator could have known. Meanwhile, the case drags on as prosecutors are making Sanford's post-conviction lawyers jump through needless hoops.
Update: May 13, 2010
This is getting insane. The idea that a hit man would have anything to do with a mentally limited 14 year old who is blind in one eye is absurd. Two police officers have raised concerns about a wrongful conviction (one who gave an alibi and a second who testified that Sanford's confession was unreliable) and now a third police officer had testified that the hit man admitted that Sanford was innocent. This trial judge should grant the motion for a new trial now, vacate Sanford's conviction, and leave it to the State to decide if they want to retry the boy in light of all of the newly discovered evidence of his innocence.
Update: June 30, 2010
A hearing today to determine whether a police investigator can testify for Sanford that his confession is unreliable.
Update: July 23, 2010
Vincent Smothers will remain behind bars for the rest of his life, but, despite his confession, he still remains uncharged in the quadruple murder for which Davontae Sanford is serving his time.