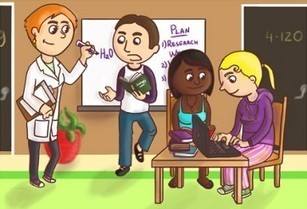 What percentage of your meetings is the word "flipped" mentioned?
We seem to have a history of coming up with the most ridiculously bad words to describe what we are doing in higher education. MOOC, blended, hybrid, and now flipped.
In many of these discussions about flipped classrooms I hear the same complaints and the same concerns. Perhaps if some of the myths around flipped classrooms could be dispelled we'd be able to have more productive conversations.