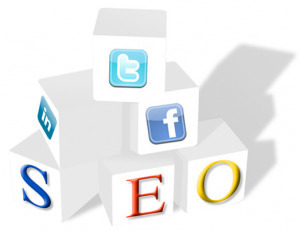 Social media pages, such as Google+ and Facebook, can now rank much higher in search results, so it's more important than ever for businesses to maintain profiles on these sites. The more popular these pages are on the social network, the higher their search rankings will be.
Encouraging adds, likes, and followers will all help your page profile, and companies that understand how to engage and involve social networks gain the additional benefits of better search results.
Social media pages should be optimized with relevant keywords, and they should be updated regularly with content relevant to your industry. On top of increasing SERP listings, building a social media presence can help spread the word about your company, and it makes it easy for others to spread the word for you by sharing or liking relevant links and posts.
Read More: http://www.business2community.com/seo/integrating-social-strategy-for-seo-benefits-0353835
Via
Antonino Militello