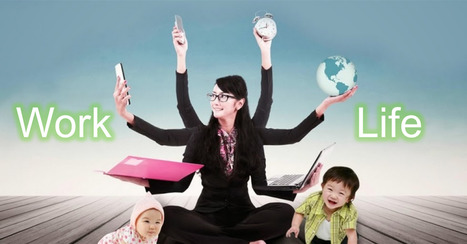 Achieving a perfect balance of career and family is still out of reach in today's society so women must focus on what they really want, feminists tell Kate Whitehead
What feminism did was liberate women from these constraints, opening up new opportunities and careers. But the bad news was that although women were now free to be rocket scientists, they still felt they should marry the perfect person, have perfect children and keep the perfect home.
When children enter the picture, women still take on the bulk of the childcare and home care, and tend to pull out of the workforce in much higher numbers than men. Only 21 companies on the Fortune 500 list are run by female chief executives and only 16.6 per cent of those companies' board members are women.
For young women who are just starting out in careers, she says it's not about having to sacrifice anything but more about being conscious of what really matters to them. "This is not about giving up, or leaning out, or sacrificing; it's about being more thoughtful and more conscious about what you actually want and what matters to you.
"Figure out what you really want, and go after that. But don't try chasing everything under this misguided illusion that you have to have, or do it, all," Spar says. Debora Spar is the president of Barnard College in New York arguably the most important all-woman college in the US.
Read the full article below with additional insights from Sheryl Sandberg, the Facebook chief operating officer, Kay McArdle, board chair of The Women's Foundation and Wu Mei-ling, of the Hong Kong Women Workers' Association.
http://www.scmp.com/lifestyle/family-education/article/1434190/women-cant-have-it-all-they-can-still-make-good-life