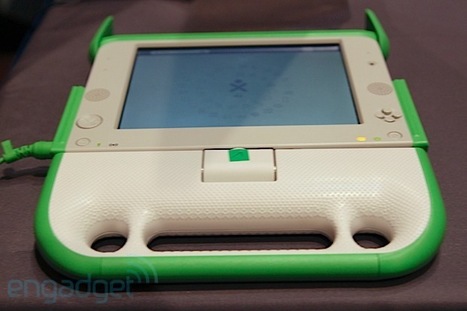 the OLPC XO Learning System, a user interface optimized for Children's learning on Android Tablets. Vivitar is licencing XO Learning to launch their first OLPC XO Tablet in all WalMart stores in the USA by the end of Spring 2013. The initial Vivitar OLPC XO tablet features a 1.6Ghz dual-core (my guess Rockchip RK3066), 1024×600 screen, and the price is going to be very competitive (perhaps $99?), the target for WalMart is to reach all the Children in the USA in the next few months with this OLPC XO Tablet.
...
Every child has dreams and XO Learning directs the child's passion, creativity and energy for these dreams into a new user interface that has 12 dreams. Such dreams include "I want to be" an artist, a musician and a scientist. Each dream features a rich learning experience and applications, books, games and videos that allow children ages 3 to 12 to naturally explore their dreams and learn at the same time.
"The challenge in computing and education is to use the technology to develop new ways for children to learn. The rich content of the dreams allows the child's natural passion to be directed into learning experiences," said Giulia D'Amico, the lead designer of XO Learning. OLPCA teamed with the legendary designer Yves Behar of Fuse Project and his team to create the XO Learning user interface and cover.