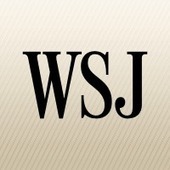 At CES, McGraw-Hill will demonstrate its new adaptive e-book for students called the "SmartBook."
...
Expanding upon student learning behavior collected from McGraw-Hill's existing suite of educational software, the SmartBook promises to adapt textbook material to suit the paces and grasp of individual learners.
"This is about breaking a model that isn't really working" in education, said Brian Kibby, president of McGraw-Hill Higher Education, in an interview.
...
The SmartBook (not to be confused with the ill-fated mobile devices with the same name that were promoted a few years ago at CES) works like this: All readers essentially see the same textbook as they read for the first five minutes. But as a reader answers review questions placed throughout the chapter, different passages become highlighted to point the reader to where he or she should focus attention.