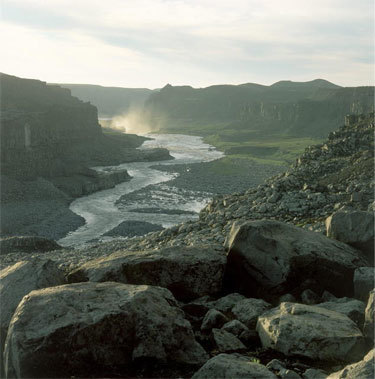 An article in the British newspaper Financial Times speculates whether the acquisition of the Chinese investment company Zhongkun Group, chaired by Huang Nubo, of the land Grímsstadir á Fjöllum in northeast Iceland may be connected with the Chinese wanting to increase their presence in the Arctic Ocean.
[...]
The FT article also mentions the ISK 66 billion (USD 578 million, EUR 401 million) currency exchange agreement between the Central Bank of Iceland and China in the summer of 2010 that is valid for three years.
This is an indication that Chinese authorities want to strengthen their diplomatic relationship with Iceland, the article reasons.