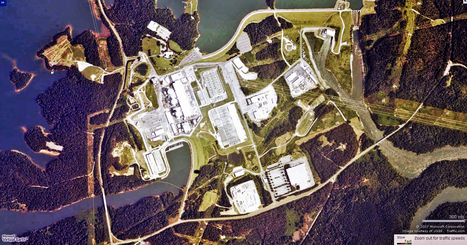 DAMAGED PACKAGING CONTAINING RADIOACTIVE MATERIAL
"The purpose of this report is to notify the NRC of a breach of a package containing a limited quantity of radioactive material. This breach was considered 'breakage' in accordance with Title 49 of the Code of Federal Regulations, Transportation. In accordance with 49 CFR 171.15, Duke Energy contacted the National Response Center at 1350 [EDT] on October 28, 2011, Report Number 993866. The National Response Center then contacted Mecklenburg County, NC, Emergency Management.
"Although the packaging of the radioactive material was damaged during transportation, the package was transported in an enclosed van. The radioactive material itself has not been released, and the damage did not result in radioactive contamination or any radiation exposure. This event is being reported because notification to other government agencies has been made."
The NRC Resident Inspector has been notified.