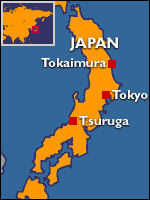 Is Japan's nuclear power industry too reliant on people who really don't know what they are doing and too caught up with preventing the public from remembering it's controversial history?

On March 11th, 2011 the first nuclear emergency was declared in Japan after the disaster at the Fukushima Nuclear Power Plant. The recent series of events at Japanese nuclear power stations are by no means isolated incidents, and the questions raised about safety and regulation are not new either.

Japan imported its first commercial nuclear power plant from the UK in 1966, and completed its first indigenous reactors in 1970. While some herald Japan for its "good reputation" for public safety, the nuclear industry in Japan has also been a barometer of disgrace for the Japanese nation.

The core issues about Japan's nuclear program still remain more than 40 years after inception. Throughout the decades, nuclear accidents have had little impact on government policy, while disasters in the island country continue increasing in size and danger to public health.

While on one hand loudly declaring as long as the proper safeguards are in place nuclear power is safe, clean, and exceptionally powerful, utilities and regulators have knowingly shirked the responsibility to follow through, even to carry out routine safety checks.

If Japanese citizens are only now realizing the re-emerging patterns of denial, cover-up and bureaucratic collusion between the industry and the government, it should only reaffirm the public understanding of Japan's dangerous nuclear program.