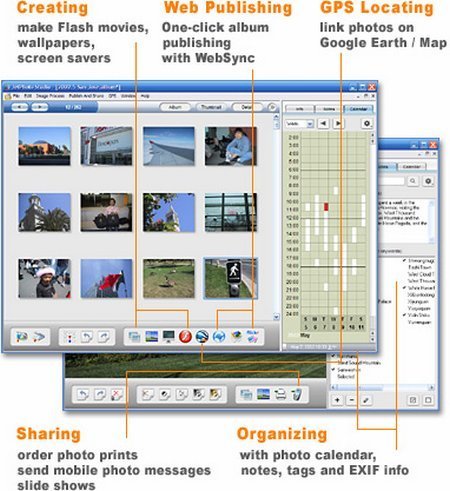 Digital photo management software is designed for people who want to organize and share personal and family photos, but they don't want to spend a lot of time editing them.
Addition to that helping you browse and sort through your image collection, they also allow you to catalog your media with keywords, descriptions and categories.
These tools usually do not offer pixel-level editing capabilities such as Adobe Photoshop or Corel Graphics suite, instead they provide easy, one-click corrections plus printing and photo sharing features.
Here are the best free digital photo organizer software at your fingertips.
FastStone Image Viewer : http://goo.gl/tGOm
Picasa from Google : http://picasa.google.com/
Windows Live Photo Gallery : http://goo.gl/XRP1B
XnView : http://goo.gl/Oe7Os
Adobe Photoshop Album Starter Edition : http://goo.gl/LN9fL
JetPhoto Studio : http://goo.gl/uC3I3
PicaJet Free Edition : http://goo.gl/KUUnO
Via
173 Sud