Scoop.it!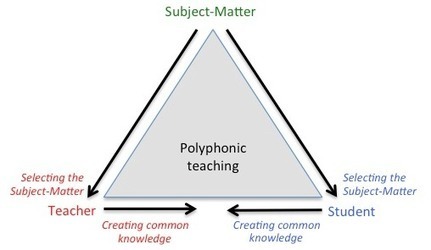 We've needed a strong pedagogical framework for digital tools since the introduction of technology into education. Hopefully this helps.
Lino's insight:
Un sistema pedagógico para Herramientas Digitales.
Como consecuencia de la digitalización de la sociedad se vuelve cada vez más importante la utilización de la tecnología en la educación, tanto en primaria como en secundaria. Los estudiantes deben deben alfabetizarse digitalmente y adquirir competencias que les permitan tener éxito en un mundo en el que las herramientas digitales son una parte natural de la vida cotidiana.
Con el fin de asegurar que los estudiantes adquieran las alfabetizaciones digitales y las competencias necesarias, y para garantizar que se puede pensar críticamente, es importante que se les muestre una serie de distintas herramientas digitales y que obtengan una comprensión de las capacidades de las mismas.