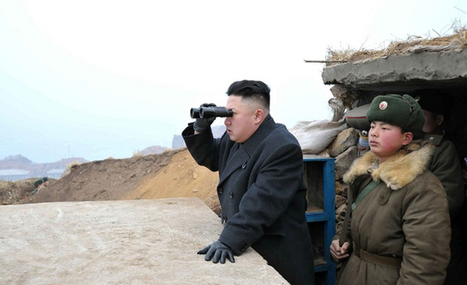 North Korean leader Kim Jong-Un is playing a dangerous nuclear game, says a US envoy.
North Korean leader Kim Jong-Un is playing a dangerous game in his nuclear showdown with the international community, the US envoy seeking to tempt the isolated state back into talks said on Thursday.
Glyn Davies said ahead of a tour of South Korea, China and Japan that it was becoming clear that the young Kim is the master dictating policy, including sanctions-busting nuclear bomb and long-range missile tests.
"We are beginning to see what this young man, Kim Jong-Un, is all about and we are beginning to see that he is a bit of a throwback," Davies said at the Japan Society in New York.
"He may even be approaching these issues more intensively, more provocatively, in a sense a bit more dangerously."
Kim took over from his father Kim Jong-Il last year promising "better times". But Davies said the new leader "has rooted his vision for his country firmly in the past."
"A small privileged elite continues to lavish resources on long-range missiles and nuclear projects as well as luxuries for their own gratification at the expense of his long-suffering subjects," he added.
When Kim took over, there had been speculation of collective leadership, with the military or others behind the scenes making the calls.
But the US envoy said that debate has "largely evaporated."
"It is increasingly clear that the logic of the North Korean system is at work and according to the logic of that system, there must be one paramount leader who heads the party, the state, the army," said Davies.
"All roads, all decision-making goes to the leader and all decisions come from that mountain-top down."
Via
littlebytesnews