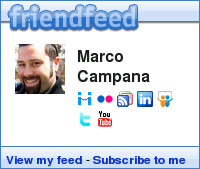 Fresh out of the Be Good Be Social Toronto conference, Marco Campana shares in detail both the deck from his presentation on "how to become a trusted source though online curation" as well as his own strategy and workflow when it comes to curate content.
"We need folks whom we trust to lead us to where we would not go on our own.
Ideally, these people will do more than just lead us to good work; they will expand our mind, and widen our social circles."
In this equation, you and your reputation are key.
What's awesome for charities/nonprofits is that you already have this legitimacy/authority in your field. People trust you.
It means that they'll pay attention to what you're curating/sharing."


Check out also his section entitled "The 7 S' of online curation" which includes:
Strategy Surfing Sourcing Skimming Swimming Sharing Speaking
Interesting. 8/10
Read the fulla rticle here: http://www.activelypassive.com/2011/11/sharing-is-caring-becoming-a-trusted-source-through-online-curation/
Via
Robin Good
,
Beth Kanter