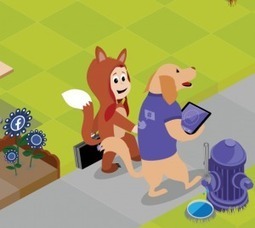 As storytelling becomes more and more part of marketing, another trend has come into focus: Brands are becoming more visual.
... It underscores a point we made in Content Rules about the opportunity of e-books (quoting Jonathan Kranz):
"What's the difference between an e-book and a white paper? A white paper is a guy in a grey flannel suit: a man of stature who wants to establish authority by demonstrating what he knows in a formal manner. The e-book, meanwhile, is the colleague in a Hawaiian shirt who sits next to you at the bar, eager to share insights hard won through experience"....
Via
Jeff Domansky