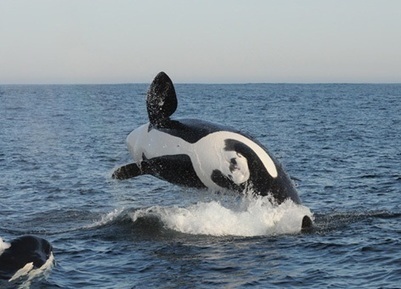 "MARCH 23, 2012 -- Does a killer whale instinctively know how to avoid oil spilled on the surface of its watery home? At the time of the Exxon Valdez oil spill twenty-three years ago, scientists and oil spill experts presumed that the answer was "yes."
They thought marine mammals were "smart" enough to steer clear of spilled oil, which possibly could harm their skin and eyes or irritate their lungs with hazardous vapors.
Yet, within 24 hours of the tanker Exxon Valdez grounding on Bligh Reef, killer whales were photographed swimming through iridescent slicks of oil in Prince William Sound, Alaska. No one was quite sure then how this exposure to oil might affect the health of killer whales living there."