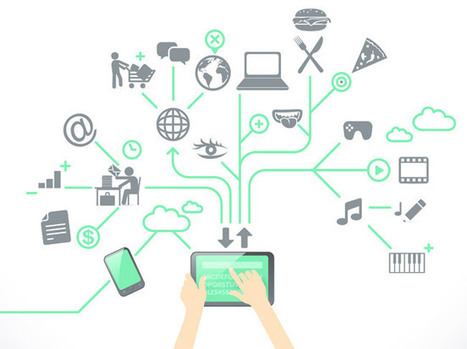 Twenty years ago, there were about 3 million devices connected to the Internet. By the end of this decade, Gartner estimates that there will be 26 billion devices on the global network.
This can only mean one thing: We're living in the Internet of Things.
With anything and everything — including trees, insects, pill bottles, and sinks — going online, Cisco projects the Internet of Things to be a $14 trillion revenue opportunity.Helping people remember their daily medicine with light-up bottle caps and preventing illegal logging and monitoring traffic in real-time are worthwhile goals. But they are point solutions. They don't resonate in our lives in ways that make it impossible to imagine how we lived without them.
To read the full article, click on the title or image.
Get your Free Business Plan Template here: http://bit.ly/1aKy7km
Via
Dr. Stefan Gruenwald
,
massimo facchinetti
,
Gebeyehu B. Amha