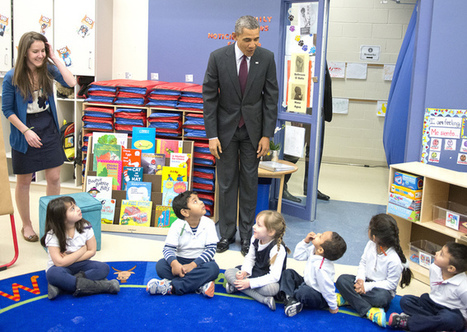 "Hope and change" may have driven the first presidential campaign for Barack Obama, but many educators and public education advocates have been discouraged by Obama's education policy.
While the US secretary of education, Arne Duncan, often claims Obama addresses education reform as the civil rights issue of our time, that rhetoric has often been contradicted by policy.
However, the recent government initiative on discipline in schools could salvage the hope that education reform can turn in the direction of better equity for all students. Based on data from the US Department of Education on civil rights, the Obama administration is calling for an end to harsh discipline policies, such as zero tolerance, that "disproportionately affect minorities".
This introduced policies such as discipline codes that mandate expulsion or suspension for first-time offences (such as bringing a knife to school).
Two trends with disturbing parallels began in the early 1980s during the Reagan presidency: the era of mass incarceration, labelled the New Jim Crow by Michelle Alexander, and an era of public education reform that introduced high-stakes exams and accountability measures for schools and teachers.
Mass incarceration and school discipline patterns over the past three decades have disproportionately impacted African American men. African Americans are arrested and incarcerated for drug use at rates much higher than whites, even though African Americans and whites use drugs at similar rates.
White men outnumber African American men in the US about six to one, but per 100,000 people in each racial group, there are 2,207 African Americans for every 380 whites in the prison population – an inverse proportion of nearly six to one.
There are also more whites in poverty than African Americans (about 2 to 1, according to 2011-2012 data).
Click headline to read more--
Via
Chuck Sherwood, Senior Associate, TeleDimensions, Inc