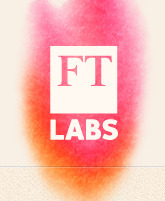 Tutorial 4: "Putting the web back into web app"
How to build on our existing offline demonstration web app to make use of the HTML5 History API in order to make the web app render both on the server and the client so that it starts up fast whilst still being able to work offline.
Tutorial 3: "'Fixing' the application cache with an iframe"
One of the most important aspects of the web is the URL, and the direct connection between a URL and a single item of content. So far in this tutorial series we've delivered the whole experience through a single URL. To fix this we need to deal with the problem with the application cache which caused us to adopt a single URL in the first place.
Tutorial 2: "Supporting both IndexedDB and WebSQL on a cross platform web app"
How to make a Firefox, Safari, Chrome, iOS, IE10, Opera, Playbook & Android offline HTML5 web app that even loads on pre-HTML5 browsers, including IE6 to IE9. In part 2 of our FT style web app tutorial series we will get our app working everywhere and make it more responsive on touch devices.
Tutorial 1: "How to make an offline HTML5 web app, FT style"
A beginner's guide to building HTML5 web apps. In this tutorial we will build two versions of an offline website in order to demonstrate how to add functionality to an existing offline website in such a way that existing users won't get left behind using an old version.
Via
Jan Hesse