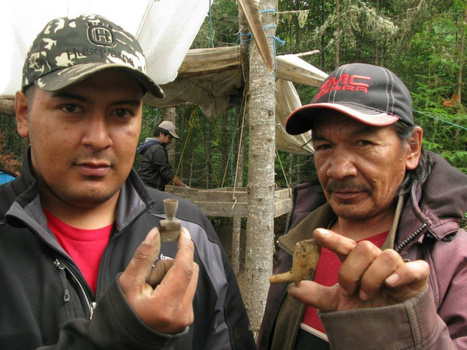 Archeologists, technicians, and volunteers will dig in northern Quebec this week in hopes of confirming the age of artifacts believed to be up to 7,000 years old
A broken arrowhead and other items, found by a resident of the Waskaganish First Nation last summer, could be between 3,000 to 7,000 years old, said James Chism, curator of archeology at the Waskaganish Cultural Institute.
The artifacts are not on par with the oldest archeological finds in Quebec, but they are the oldest items found in the region, he said.
The objects were likely used as blades for knives or spears, parts of an axe, and tools to scrape animal hides. They are in various states of completion, with some still needing refining and others seemingly broken, Chism explained.
All the artifacts were found on the ground, prompting speculation there may be more items lying below the surface at the site, about 30 km east of the village. The hope is that a dig will produce charred bones, pieces of charcoal, more tools, or other items that can be tested in order to date the artifacts, he said.
Via
David Connolly