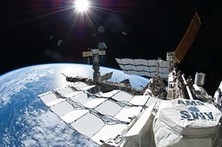 The pattern has repeated itself over the past four decades. A president, whether it is Ronald Reagan, George W. Bush or Barack Obama, makes a Kennedy-like declaration about America's next major goal in space. Sometimes it is building a space station by the end of the decade. Sometimes it is going to the moon by some set date. Sometimes it is going to an asteroid.
Congress and the president use the announcement as a justification for sending pork to their districts, and steer a little money to the project to get it going. When the really big funding is needed to actually build it, however, these politicians chicken out. The way NASA has been designed—by these same politicians, and with numerous facilities in as many congressional districts as possible—makes building anything by NASA ungodly expensive, far more expensive than even our most spendthrift politicians can stomach.
So they cancel it. A new president makes a new declaration and new goal, and the cycle begins anew. The pork rolls out, a new project begins, some money gets spent, and nothing gets built.