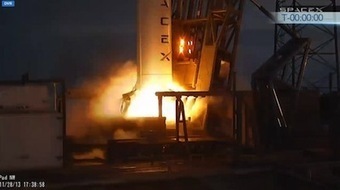 Topped with a television broadcasting satellite, SpaceX's Falcon 9 rocket fired its engines and was moments away from liftoff from Cape Canaveral on Thursday, but the commercial booster aborted the launch after computers detected the engines were too slow building up thrust.

Engineers raced to understand and resolve the problem, but they could not get comfortable enough to attempt the launch again before Thursday's time-constrained flight opportunity closed.
Officials had not announced a new target launch date Thursday evening, but SpaceX chief executive Elon Musk posted on his Twitter account the mission would likely be delayed a few days.