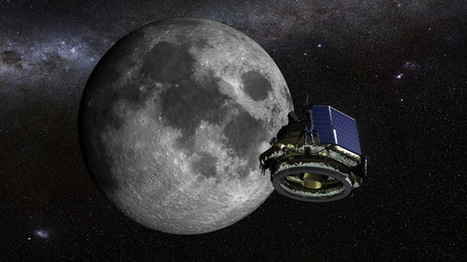 A commercial space company has revealed the design of the lunar lander that it aims to send to the moon in 2015.
California-based Moon Express unveiled the blueprint and first images of its MX-1 lunar lander today (Dec. 5) in Las Vegas, during the last day of the Autodesk University computer-aided design conference. In addition to delivering payloads to the lunar surface, the coffee-table-size MX-1 could also help service satellites, deploy tiny "cubesats" in Earth orbit and clean up space junk, company officials say.
"We really have tried to create a multifaceted, flexible and scalable spacecraft that can be utilized by other people for a number of different business applications," Moon Express co-founder and CEO Bob Richards told SPACE.com.