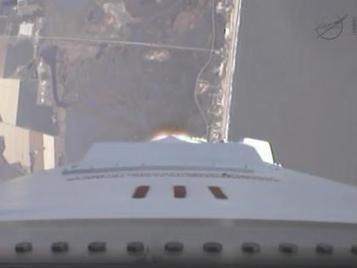 WALLOPS ISLAND, Va. — Orbital Sciences Corp. on Sept. 18 blasted its Cygnus cargo capsule toward the international space station (ISS) aboard the Antares rocket, marking the start of a demonstration delivery mission that, if successful, will clear the way for the Dulles, Va., company to start collecting on a $1.9 billion NASA contract.
In its maiden flight to space, Cygnus separated cleanly from the second stage of Antares — which has now flown twice, counting a demo launch in April — at about 11:08 a.m. EDT, 10 minutes after liftoff from Pad 0A at the Mid-Atlantic Regional Spaceport, a state-operated facility at NASA's Wallops Island Flight Facility here.
Scheduled to arrive at ISS six days after launch, Cygnus will to spend 31 days aloft at the orbital outpost. When its mission is over, the expendable craft will detach from the station, reenter the atmosphere and burn up over the Pacific Ocean.