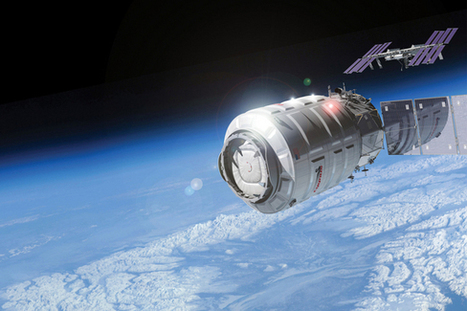 An unmanned private spacecraft is set to launch from Virginia Wednesday (Sept. 18) on its maiden trip to the International Space Station.
If successful, Orbital Sciences' Cygnus spacecraft will become the second private robotic American cargo ship to dock with the orbiting laboratory. The first was the Dragon capsule, built by billionaire Elon Musk's California-based spaceflight firm SpaceX. Orbtial Sciences' first Cygnus spacecraft is scheduled to launch toward the space station Wednesday at 10:50 a.m. EDT (1450 GMT). You can watch the Cygnus spacecraft launch live on SPACE.com Wednesday, courtesy of NASA TV.
Both SpaceX and Virginia-based Orbital Sciences have deals with NASA to haul cargo to the International Space Station for astronauts living and working aboard the orbiting outpost. SPACE.com compiled this handy cheat sheet to help you keep Dragon and Cygnus straight.