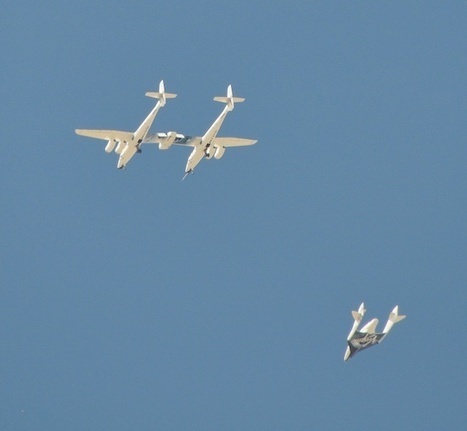 "Our aspiration is to get to space by the end of the year," said Virgin Galactic CEO George Whitesides. "That depends on a lot of things happening before then, but that's our goal."
The company completed the first rocket-powered flight of its space vehicle, SpaceShipTwo, on April 29 in the Mojave Desert. A second flight is expected this month as part of Virgin's strategy to go higher and faster on each test run until reaching suborbital.
In the first flight, the ship successfully fired its rockets and accelerated to the speed of sound.
"We didn't go tremendously high, because the first test was basically aimed at reaching supersonic speed," Whitesides told the Journal . "In our next powered flight, the ship will burn a bit longer, and it will go a bit faster and a bit higher."