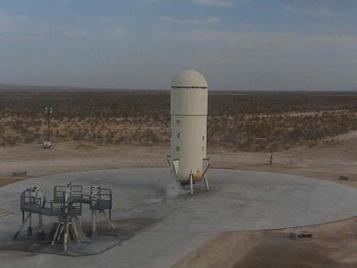 CAPE CANAVERAL, Fla. — At least one other company is competing against Space Exploration Technologies (SpaceX) to take over a decommissioned space shuttle launch pad at the Kennedy Space Center (KSC) here.
Privately owned Blue Origin of Kent, Washington, also responded to a NASA solicitation for proposals for Launch Pad 39A, company president Rob Meyerson told SpaceNews July 16.
"Blue Origin is considering various sites for our orbital launch operations, and submitted a proposal to NASA related to KSC Launch Complex 39A. We look forward to further discussions with NASA and Space Florida about the possibility of bringing our launch and vehicle assembly operations to the KSC area," Meyerson wrote in an email.