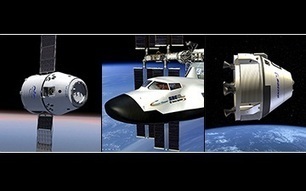 If the House's version of NASA's budget passes, Administrator Charles Bolden would have 60 days to report back to Congress with five distinct strategies for the final stages of Commercial Crew Program.
Four strategies would be pegged to annual funding levels of $500 million to $800 million over three fiscal years. The fifth option would be one not previously considered that NASA believes is viable and will reduce overall costs.
The Commercial Crew Program would receive $700 annually for Fiscal Years 2014 and 2015 under the budget approved by the House Subcommittee on Space last week.