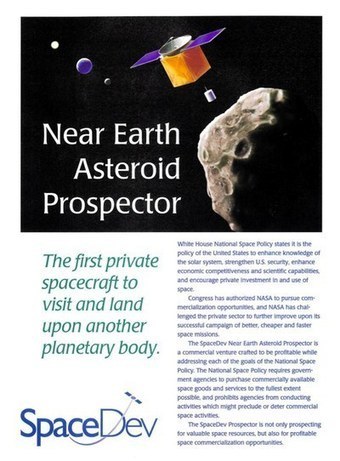 Commercial operations at an asteroid? Asteroid prospecting and eventually mining? Trillionaires in space? Is this all new?
No.
Fifteen years ago this week, plans for the first serious effort targeting commercial mission operations at a near Earth asteroid came to a head at a comprehensive, three-day peer-review meeting held at a beachside hotel in Southern California.
Now that such mission concepts are in the news again—involving multiple companies—the genesis, heritage and insights from this first attempt are worth a retrospective look.