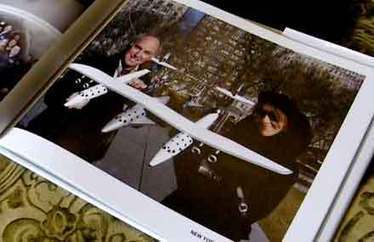 Dropped, the spacecraft falls toward Earth — one … two … three … four — before a burst of smoke and flame rockets it away from a mothership, forward and upward into a blue desert sky.
Watching video of the recent test flight from thousands of miles away in Central Florida, Marc Hagle imagined the G-forces pressing against his chest as the rocket motor ignited and the spaceship accelerated, just as he'd experienced in a simulator.
His wife, Sharon, felt a surge of excitement, thinking, "Wow, this is really going to happen."
Six years after the Winter Park couple was among the early buyers of $200,000 tickets to fly on Virgin Galactic, their opportunity to become astronauts feels closer than ever.