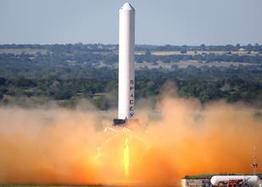 Only about 500 people have traveled to space, and few have traveled to space commercially. You can expect that to change — and Texas could be involved in a big way.
The last decade has seen the first leisure travelers go to space. Since 2001, seven individuals have purchased eight orbital flights — one passenger flew twice — for up to $35 million per flight.
The development of suborbital reusable vehicles — commercially developed reusable space vehicles that can carry humans or cargo — offer a slew of space experiences (weightlessness, view from space and of the curvature of the Earth) combined with the rare opportunity to cross the threshold of space at a price point significantly lower than commercially purchased orbital flights.