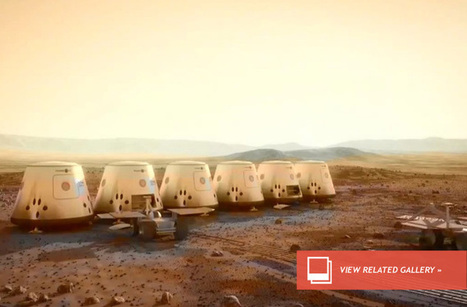 Press conferences often reveal flaws in projects during the last few minutes devoted to questions from reporters. And in the case of the Mars One press conference on Monday, it was the Q&A session that not only revealed flaws, it may have extinguished the entire business plan that would theoretically fund the interplanetary operation.
Mars One, founded by Dutch entrepreneur and engineer Bas Lansdorp, is a non-profit company with the sole intention of starting a Mars colony by the year 2023. At face value, the business model that will fund the enterprise sounds intriguing. Through television rights and sponsorship deals, Mars One will generate a huge revenue stream that will not only fund the launch of four people to Mars, it will also found the basis of a colony on Mars.
Be under no illusions, building a base on Mars will be hard, but the entire planet will be glued to their screens watching the interplanetary drama unfold as Mars One makes history. We will witness all the grit and drama of the first humans on another planet. There may even be tragedies, possibly some humor. Or so the Mars One plan would have us believe.